2016 Guest Artists
Ingrid Martin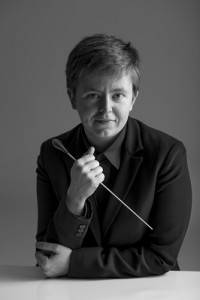 "One of Australia's brightest young conductors", Ingrid Martin has developed a reputation for performances that move players and audiences alike. A passionate advocate of wind music, she has led national and international tours and given premieres of Australian works as a past conductor of the Eltham High School Symphonic Band, Monash Symphonic Winds and the University of Minnesota's North Star Campus Band.
As Music Director of the Victorian Youth Symphony Orchestra, she has led sell-out performances of everything from Borodin's Polovtsian Dances to Saint-Saens' Carnival of the Animals. Ingrid works regularly with professional orchestras in Australia and New Zealand as a member of the Symphony Services International Conductor Program and was chosen to participate in the inaugural Stonnington Symphony Emerging Artist Program in 2014. She is a regular guest conductor with ensembles including the Percy Grainger Youth Orchestra and the Preston Symphony Orchestra.
Returning to Melbourne after completing her Master of Music in Conducting at the University of Minnesota under Craig Kirchhoff, Ingrid founded the Crosswinds Ensemble, a professional wind chamber group that collaborates with other art forms in unexpected ways. She is currently Music Director of the Monash Concert Band, teaches at Blackburn High School and appears regularly as a guest conductor, adjudicator and conducting teacher across Australia.  www.ingridmartin.com
Liam Murphy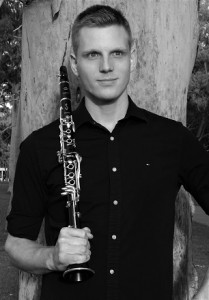 Liam Murphy completed a Bachelor of Arts and a Concurrent Diploma of Music (Practical) at The University of Melbourne in 2013. He is a founding member of The Crosswinds Ensemble, having performed works by Kurt Weill, Robert Kurka, Mozart, Haydn, and Gounod. He has also performed with the Royal Melbourne Philharmonic Orchestra, Melbourne Sinfonia, CLOC Musical Theatre, and Melbourne City Opera.
In 2008 Liam participated in the AYO Young Symphonists program, and in 2009 he placed first at the Manningham Eisteddfod Open Championship, and first at the ADMIS Chamber Music Competition. Liam has participated in master classes with renowned clarinettists Julian Bliss, David Griffiths and Philip Arkinstall. Currently, Liam plays clarinet in the Royal Australian Air Force Band in symphonic, chamber, and ceremonial capacities.
Besides music, Liam keeps himself busy learning classical languages and their orthography and playing racquet sports.
Rachael Beesley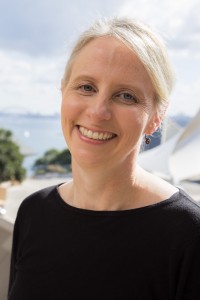 Rachael Beesley is an internationally renowned Australian violinist, director and concertmaster and is a graduate of the VCA University of Melbourne – BA in Music (1989), Grad Dip of Arts in Music (1991) and from The Royal Conservatoire, The Hague, NL – Master of Music (1999). Rachael is a versatile violinist and musician who has devoted her life to performing, teaching, and researching and has become a world leader in the field of historically informed performance (HIP). Rachael is a regular member and guest concertmaster of some of Europe's finest ensembles and orchestras including Anima Eterna Brugge.
Based in Australia since 2009, Rachael is guest concertmaster of the Australian Brandenburg Orchestra, Pinchgut Opera, Opera Australia and Victorian Opera for performances on period instruments. She co-founded the ensembles Quartz, Ironwood and orchestra seventeen88 and regularly leads the chamber music ensembles Ludovico's Band, Salut! Baroque and Accademia Arcadia. As a highly regarded and much sort after teacher and mentor, Rachael is a lecturer at the Sydney and Melbourne Conservatoriums, the School of Music Monash University, the Kate Buchdahl Distinguished Artist in Residence, Adjunct Academic at the ANU School of Music, Canberra and guest director at the ANAM. In the field of HIP and Practising in Flow, she has been invited to speak at conferences in Australia, New Zealand and The Netherlands where she has taught at the Royal Conservatoire, The Hague since 2000. Rachael also collaborates with contemporary Australian composers and in 2000 she was awarded an Ian Potter Cultural Trust. She regularly appears in broadcasts for the radio and television and has performed on over 50 CDs.  www.rachaelbeesley.com
Roy Theaker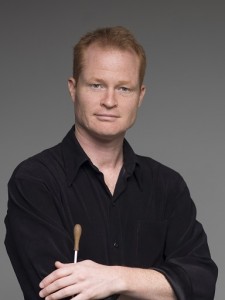 Violinist and conductor Roy Theaker has a diverse and well-travelled career.
Conducting engagements range from Mozart, to as an MD for Marvin Hamlish with the Melbourne Symphony Orchestra, Opera and Ballet in Portugal, Disney's "Lion King" in the West End and Melbourne, and large-scale symphonic and choral works with Stonnington Symphony and Melbourne University Orchestra.
He has appeared as Guest Concertmaster with the Sydney, Melbourne West Australian Symphony Orchestras, Orchestra Victoria, the Hong Kong Philharmonic and Singapore Symphony, and as a soloist has performed from Suntory Hall, Tokyo to the South Bank, London via the Holy Citadel, Amman and the European Parliament, Brussels.
Roy can be heard on iTunes and spotify as soloist with the Bulgarian National Radio and the Orquestra do Algarve, as a chamber musician with the Brodsky Quartet and as a conductor with Dublin Brass, and is the Artistic Director of Stonnington Symphony
2010 – 2015
Caroline Henbest
Mario Dobernig
Adrian McEnery – Bass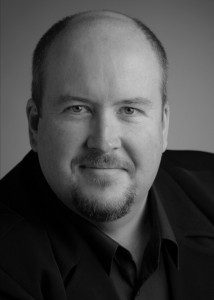 Michael Lapina – Tenor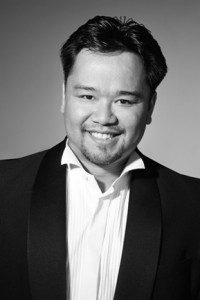 Joanna Cole – Soprano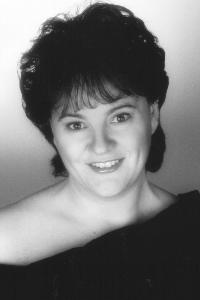 Raymond Yong
Rosanne Hunt – Director, Cello
Warwick Stengårds – Conductor
Robert Schubert – Clarinet
Hannah Dahlenburg – Soprano
Brenton Spiteri – Tenor
Rebecca Chan – Violin
Jessica Boyd – Soprano
Ying Hui Matthew Tng – Baritone
Stefan Cassomenos – Director, Piano
Monica Curro – Violin
Ewen Bramble – Cello
Anna O'Byrne – Soprano
Daniel Todd – Tenor
Simon Meadows – Bass
SaveSave
SaveSave
SaveSave
SaveSave
SaveSave
SaveSave
SaveSave
SaveSave
SaveSave
SaveSave
SaveSave
SaveSave
SaveSave
SaveSave