Orchestra 21 welcomes your support!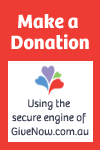 Orchestra 21 is a non-profit, independent orchestra based in Melbourne, Australia.
Your support will help us to:
Engage eminent guest artists to allow players to develop their orchestral skills and to produce high quality concerts.
Maintain affordable ticket prices, making concerts accessible to a broad audience base.
Provide solo performance and leadership opportunities for both established and emerging artists.
Contribute to the musical life of Melbourne and regional Victoria
All donations of AUD $2 or more are fully tax deductible. You will receive a tax receipt as soon as your donation is processed.
You can make a donation and become a supporter by using the GiveNow – secure online donation portal
Other ways to support the orchestra
There are a number of other ways in which you can support Orchestra 21.
Come to our concerts! You can find details of our upcoming concerts here.
Help out on concert day or before. We are always keen for volunteers to help out at our concerts. This might involve selling tickets or programs, or perhaps some stage management. Please Contact us if you are interested
Advertise our concerts.  We love a full house! You can help spread the word via social media (e.g. Facebook) or by emailing your friends or dropping flyers off at local businesses or mailboxes.
Contact us via our Contact page if you are able to help or would like further information.
We look forward to hearing from you and are very grateful for any support offered.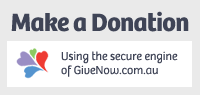 SaveSave
SaveSave
SaveSave
SaveSave
SaveSave
SaveSave
SaveSave
SaveSave
SaveSave
SaveSave
SaveSave
SaveSave
SaveSave
SaveSave